This handy little unit carries three pre-measured portions of milk powder in separate compartments. When you are ready to feed, just pour the powder into the bottle of pre-boiled cooled water. When baby is older, remove the inner sections to the container as a bowl or snack cup. It is perfect for travel or for use at home. The Dr. Browns Milk Powder Dispenser holds enough powdered formula for three 260ml feeds. The entire dispenser is sterilisable, microwavable and dishwasher-safe.
Holds three pre-measured doses of milk powder, enough for three feeds.
Ideal for travel.
Steriliser, microwave and dishwasher safe.
BPA-free.
Product Dimensions: 9.5 x 11.5 x 8.5 cm
Package Dimensions: 22.0 x 30.0 x 13.0 cm
Recommended Age: Suitable from 0+ months
Colors Available:
Pink / Blue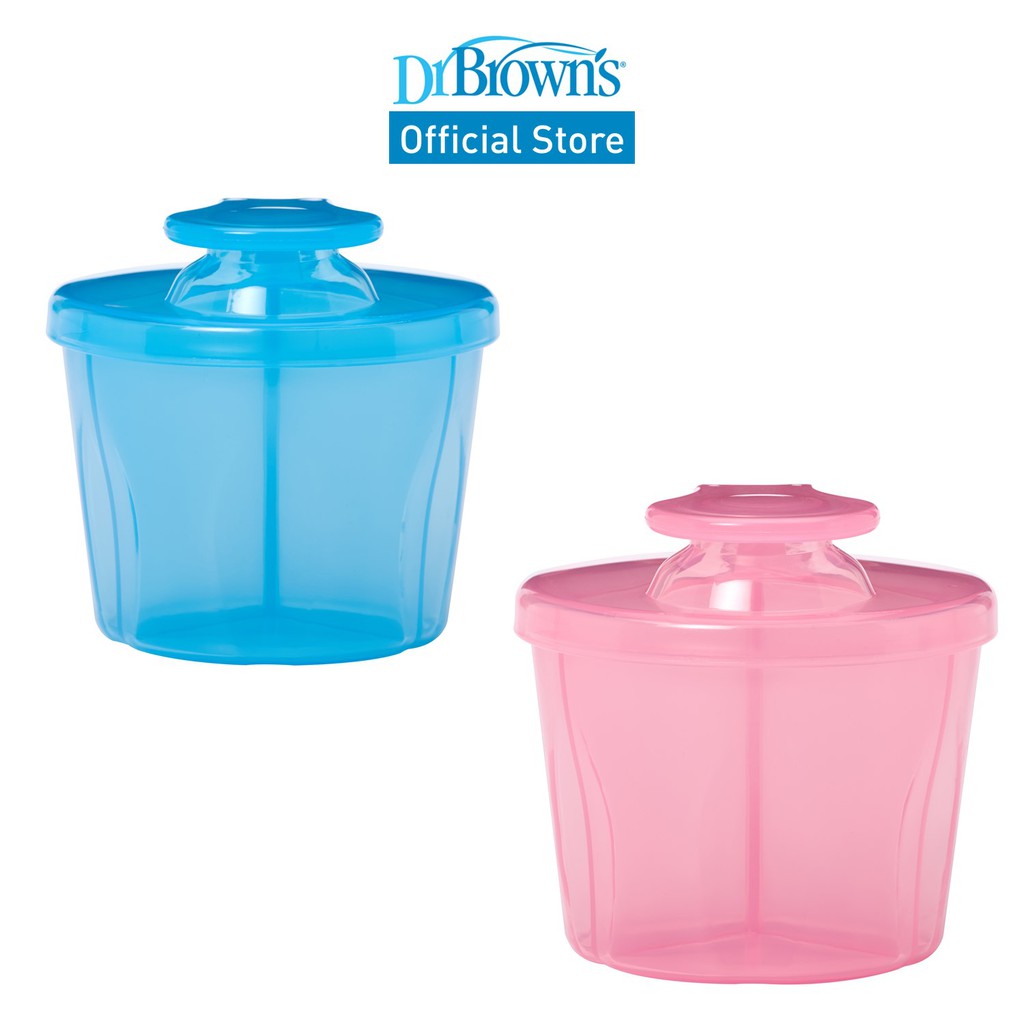 Orders & Delivery
Your orders will be delivered upon 8 – 10 working days upon successful payment, unless stated otherwise. Please note that if you have ordered from multiple Vendors, your items will be packed and delivered separately.
In light of the current COVID-19 situation, self-collection will be temporarily ceased to minimise contact and risk of transmission.
Returns & Exchanges
Disclaimer
Mummys Market reserves the right to change, modify, suspend or discontinue all or any part of this Site without prior notice. The decision of Mummys Market shall be final. For more information, refer to our
Terms of Service
.
Need Help?
For any questions, just email us at
[email protected]
or call us at 6812 8080, Monday through Friday 9am to 6pm
We are working hard to deliver your purchases to you. Due to the new restrictions, shipping may take longer than expected. Thank you for your support!