"NO MORE backaches!"
Bathe your baby comfortably with our super sturdy bath tub with stand!
Because it's STRONG' LIGHTWEIGHT' and DURABLE!
Puku bath tub with stand is designed to help mummies and daddies bathe their baby with much ease and comfort. With the bath tub placed at an optimal height' it eliminates the need to bend up and down' which can be physically straining especially for mummies who just gave birth!
- from newborn stage and up to 80cm height
- tub designed with cushioned headrest
- comes with ergonomic backrest
- lightweight and durable
- sturdy bath tub stand with anti-slip base
- the bath tub stand can be folded flat for easy storage
- tub with bottom stopper convenient for draining
- bath tub set includes a tub, foldable stand and drainage pipe to drain off water easily
Bath Tub with stand: 67cm (L) x 42cm (W) x 97cm (H)
Bath Tub: 61cm(L) x 37cm(W) x 27cm(H)
Bath stand (folded): 19cm (W) x 107cm (H)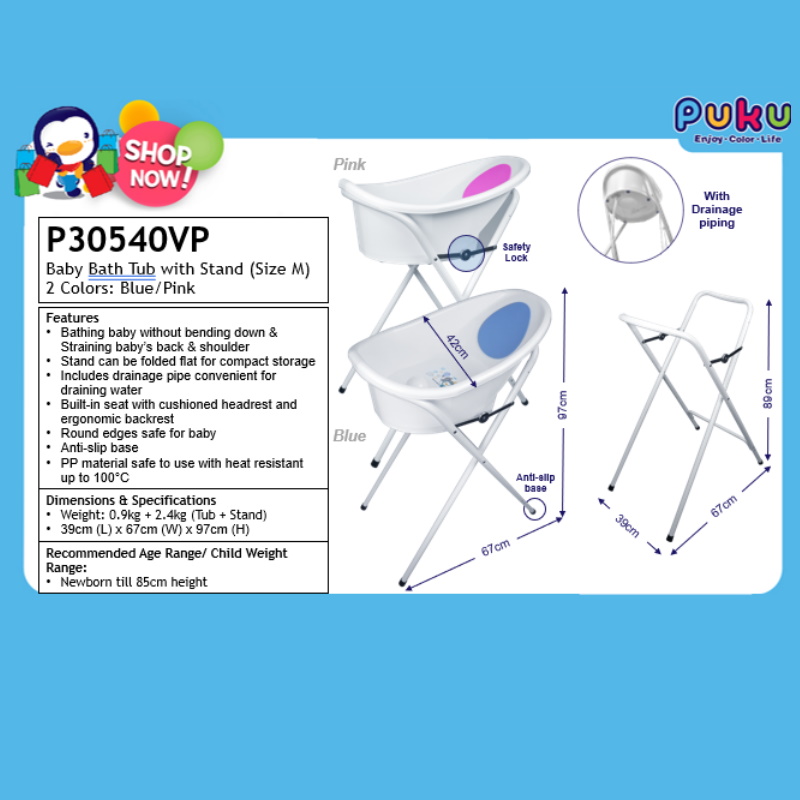 *Image is for illustration purpose only