Use the Bumbo Multi Seat if your child is 5 months old up to a toddler.
Super Offer! Your Entire BUMBO Solution from 2 months up to Toddler.
Featuring Bumbo Multi-Seat which even converts into a Booster Seat.
Bumbo Multi-seat
Ideal for babies who have already mastered the Bumbo Floor Seat, the NEW 3-in-1 Bumbo Multi Seat can be used as a floor, feeding or Booster as soon as your child can sit unassisted up to three years old.
Retractable chair straps allow baby to join the rest of the family at the kitchen table, while the height-adjustable base and removable, foam cushioning allows the Multi Seat to grow with your child.
Can be used as a baby floor seat, strapped to an adult chair for feeding in place of a highchair, or as a booster
Comes with a stow away tray for mealtime or playtime, that can be stored neatly at the backrest of the seat
Two adjustable height settings for smaller babies and larger toddlers
Three-point harness keeps your baby safe and secure.
Buckles of the attachment straps can be neatly stowed away in its slots on either side of the seat
Soft removable foam pad can be stowed inside the seat to provide more room for your growing toddler.
Non-slip base and a smooth rounded surface to avoid damage to furniture
Easy to clean
*Comes with stowaway tray!
Recommended for babies 6+ months.
HEMLOCK (New Launch Color)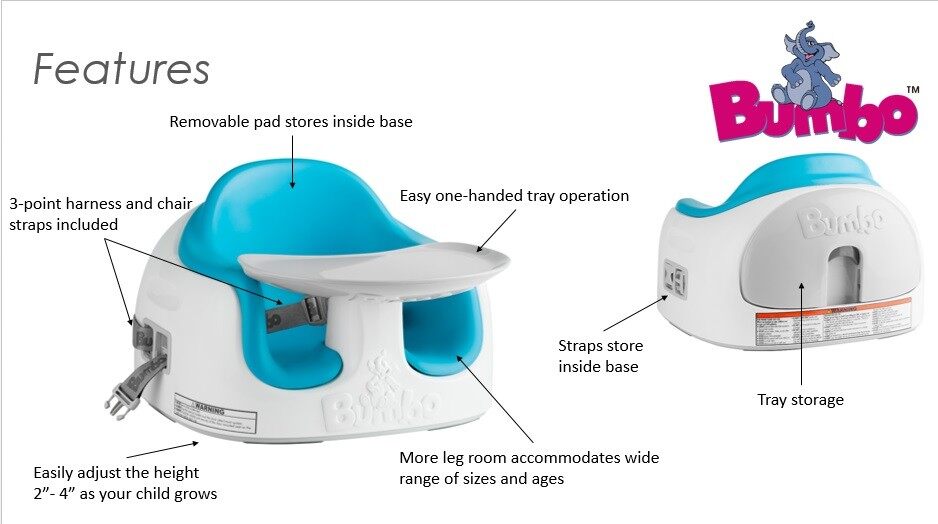 *Images are for illustration purposes only.