Pure Baby 99.9% Wet Wipes First Launch in Singapore, Exclusively for Mummys Market!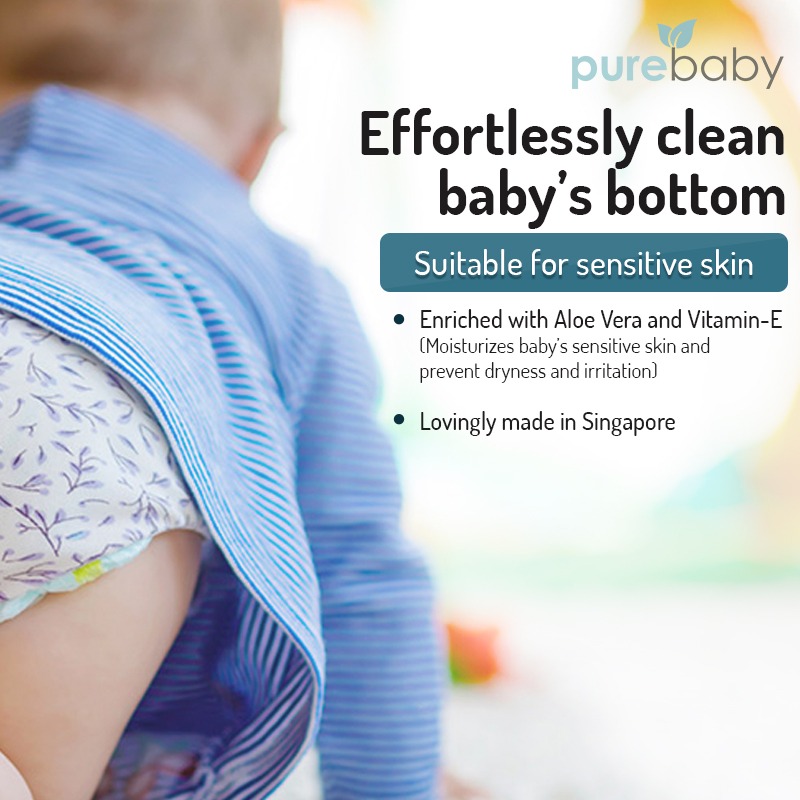 - Effortlessly clean baby's bottom, suitable for sensitive skin!
- Enriched with aloe vera and Vitamin E
- Moisturizes baby's sensitive skin and prevent dryness and irritation
- Lovingly made in Singapore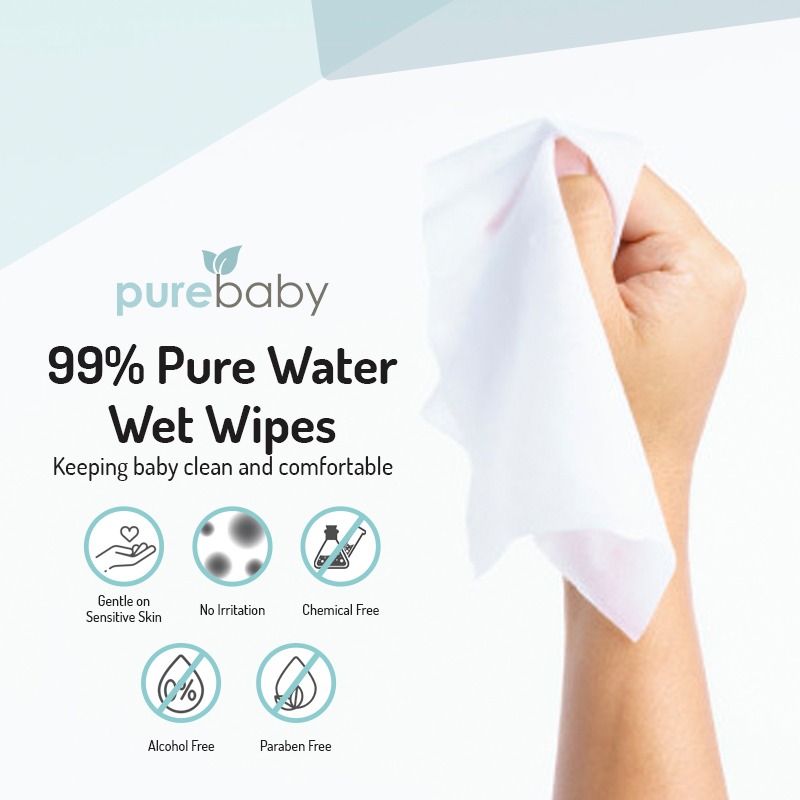 Why choose 99% Pure Water Wet Wipes?
- Keeps baby clean and comfortable
- No irritation
- Alcohol Free
- Paraben Free
- Chemical free and gentle on sensitive skin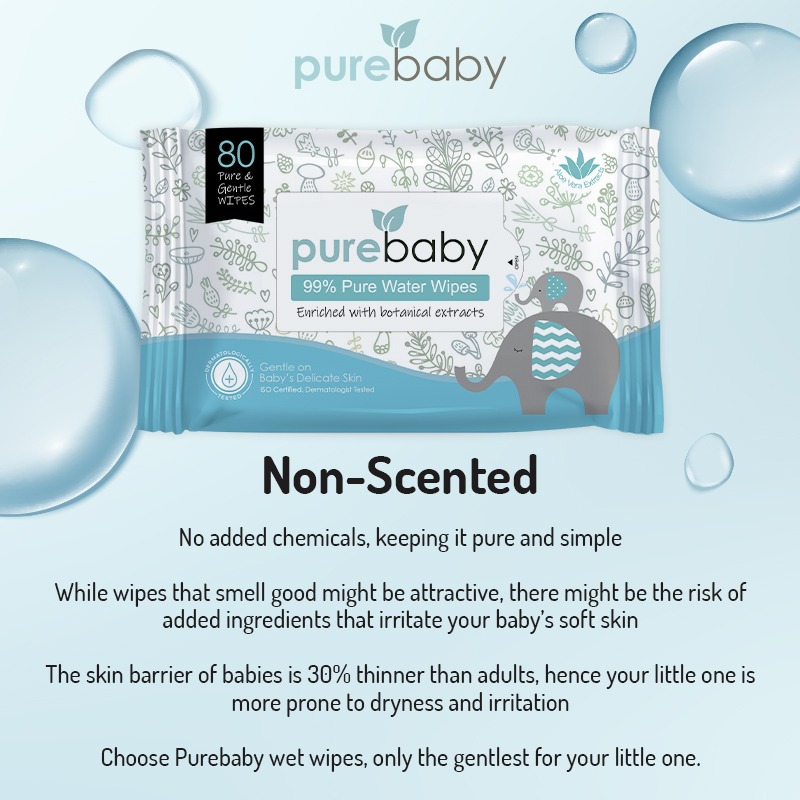 Non Scented
- No added chemicals, keeping it pure and simple
- While wipes that smell good might be attractive, there might be the risk of added ingredients that irritate your baby's soft skin
- The skin barrier of babies is 30% thinner than adults, hence your little one is more prone to dryness and irritation
Choose Pure Baby wet wipes, only the gentlest for your little one.