POGNAE MAX - THE ULTIMATE ALL IN ONE BABY CARRIER
The perfect all-new Pognae MAX 4-in-1 Baby Carrier, with 4 versatile methods of wearing and combines the function of:
1. Sling
2. Baby Carrier
3. Hipseat
4. Hipseat Carrier
Pognae Max carrier was invented for parents according to the baby growth. Parents can feel comfortable and effective during babywearing.
Why Pognae Max is so special?
Premium All-in one baby carrier
Baby Carrier + Hipseat + Hipseat Carrier +Sling. You can enjoy all functions of carrier only with Pognae Max
The sling can support for carrying Newborns
A patented Noiseless waist belt prevents your little one waking up from their sleep. The velcro can remove quietly without any noise
Two-stage leg width control
Two ways of leg width build in the carrier for an adjustable seat and holding the position for the baby according to the baby growth
The Mesh fabric has excellent ventilation where it is always comfortable to use
Proud as IHDI Research Partner
The American International Hip Joint Association (IHDI) promotes proper baby growth. Pognae baby carrier are acknowledged by the IHDI as a 'hip-healthy' baby product
Enhanced Convenience Delicate Function: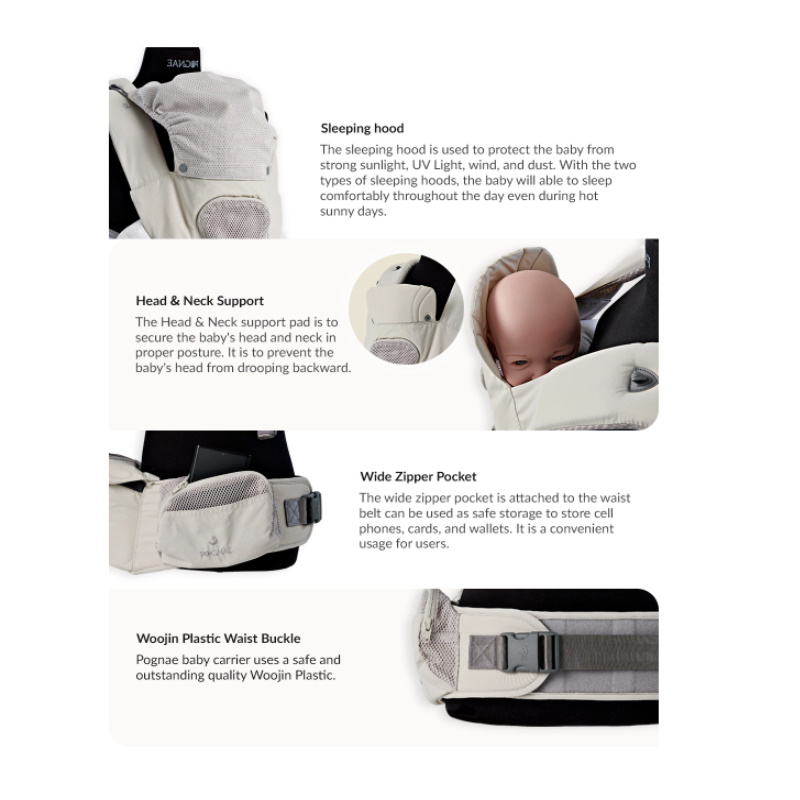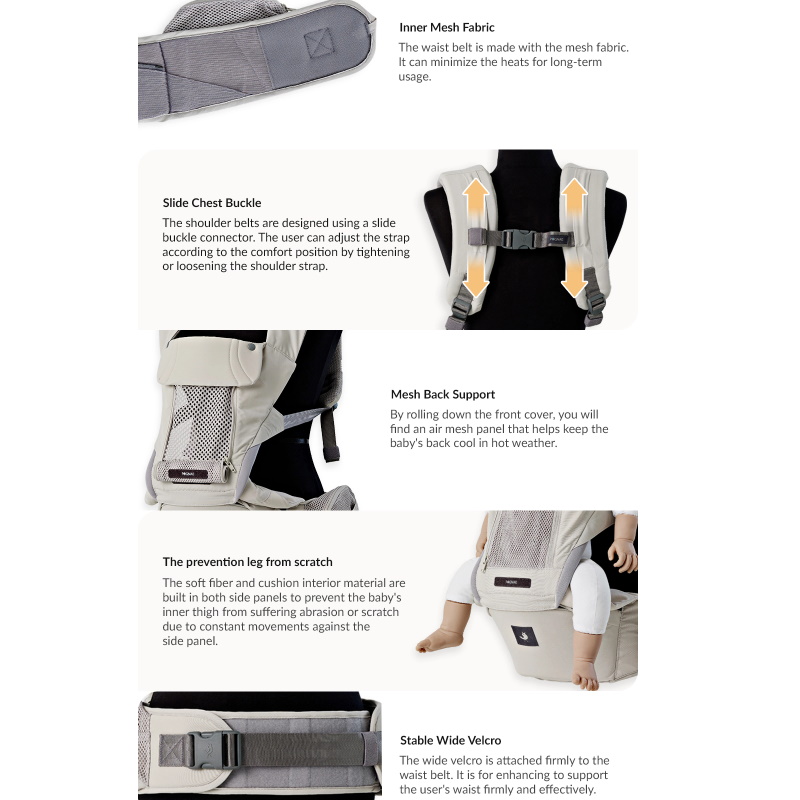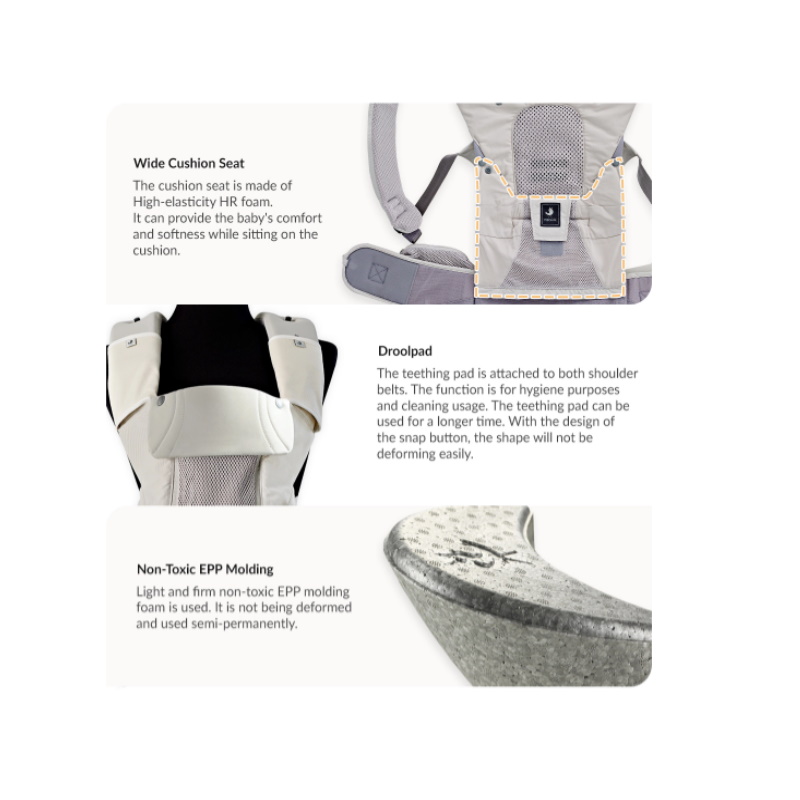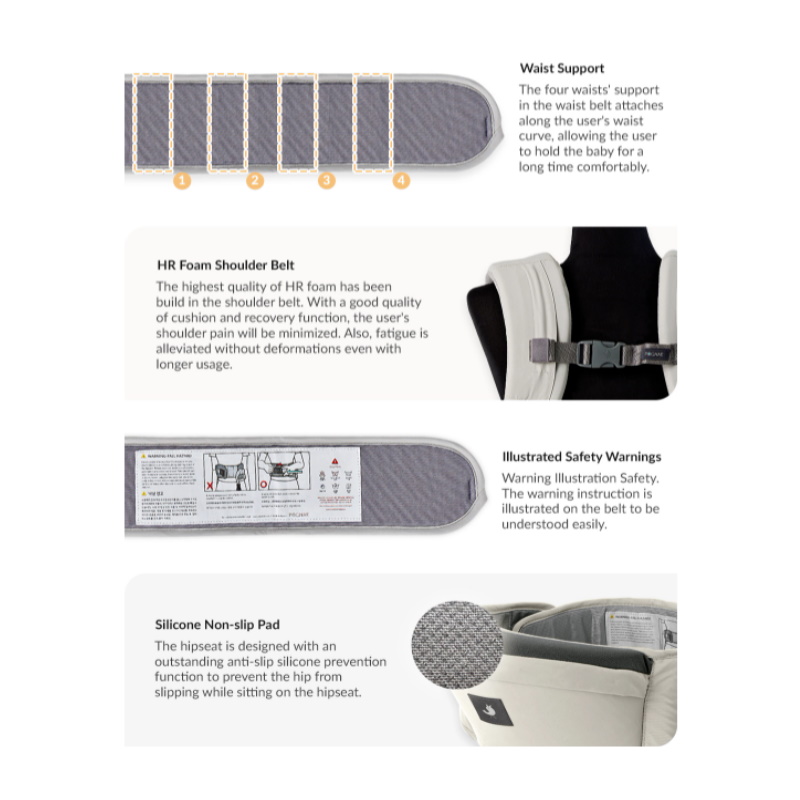 The Stage of parenting with Pognae Max ~ ultimate all in one carrier: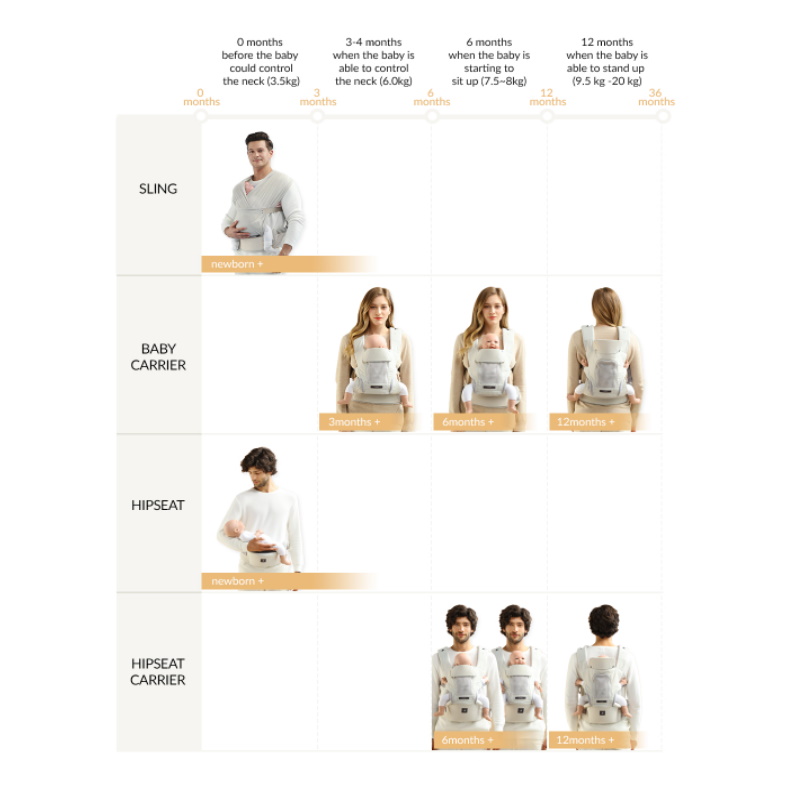 *The usage period of the product may differ according to the growth of the baby
10 Babywearing Positions in Pognae Max based on baby growth: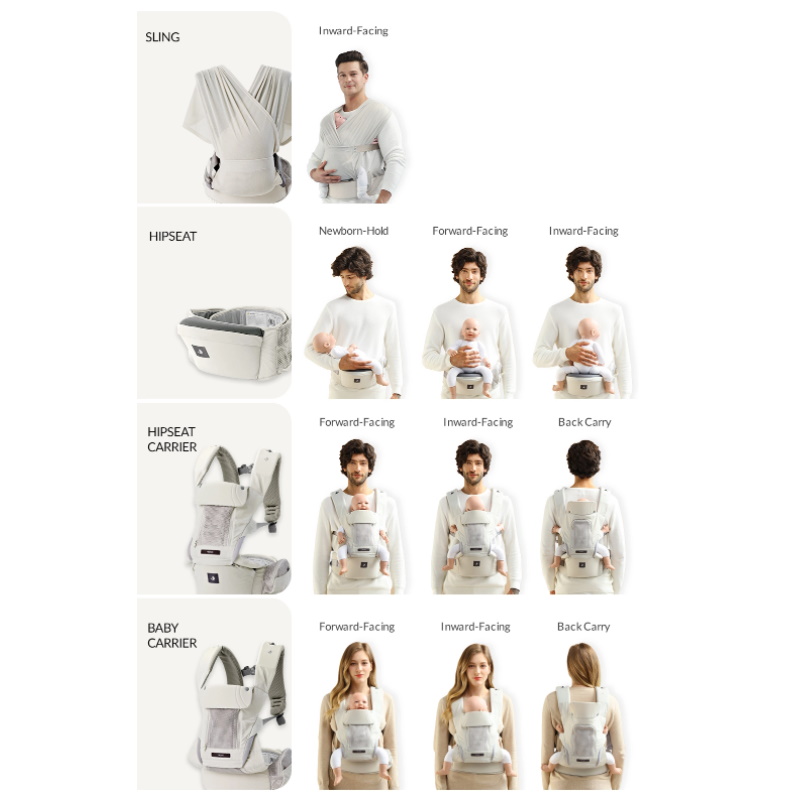 Max Color Available:
Denim Blue
Denim Gray
Denim Black
Medium Gray
Dark Gray
Max Components:
Shawl
Waistbelt for Baby Carrier and Sling
Hipseat Belt
Hood
Drool Pads
Use in the following Circumstances: